A straightforward portrait of my model Gabriel. If his eyes were visible, they'd be looking directly into the eyes of the viewer. Instead, we are allowed to gaze without confrontation, but at the same time, is it without connection?
This painting comes framed in a simple black floater frame.
Click the price button to purchase through Paypal. You will receive an email from me within 24 hours to determine best way of delivery, which may include additional costs.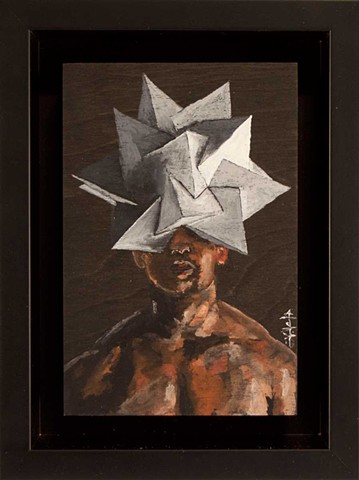 Gabriel with Tetrahedral Compound
Gouache and Stain on Cradled Panel
4" x 6" in 6 1/8" x 8 1/8" Frame
2017