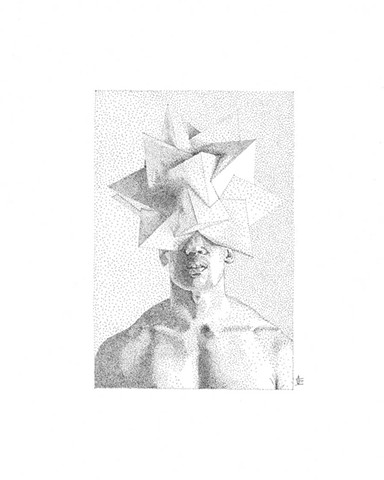 Gabriel with Tetrahedral Compound
Ink on Acid Free Archival Paper
4" x 6" image on 8" x10" paper
2017
$125
This piece has been sold to a collector in New York.
A very straightforward portrait of the model, Gabriel, wearing one of the first paper head pieces I created. I find it the notion interesting that if his eyes were visible, he would be looking directly into the viewer's eyes. It allows for a kind of indirect confrontation between subject and viewer.
Click the price button to purchase through Paypal. You will receive an email from me within 24 hours to determine best way of delivery, which may include additional costs.